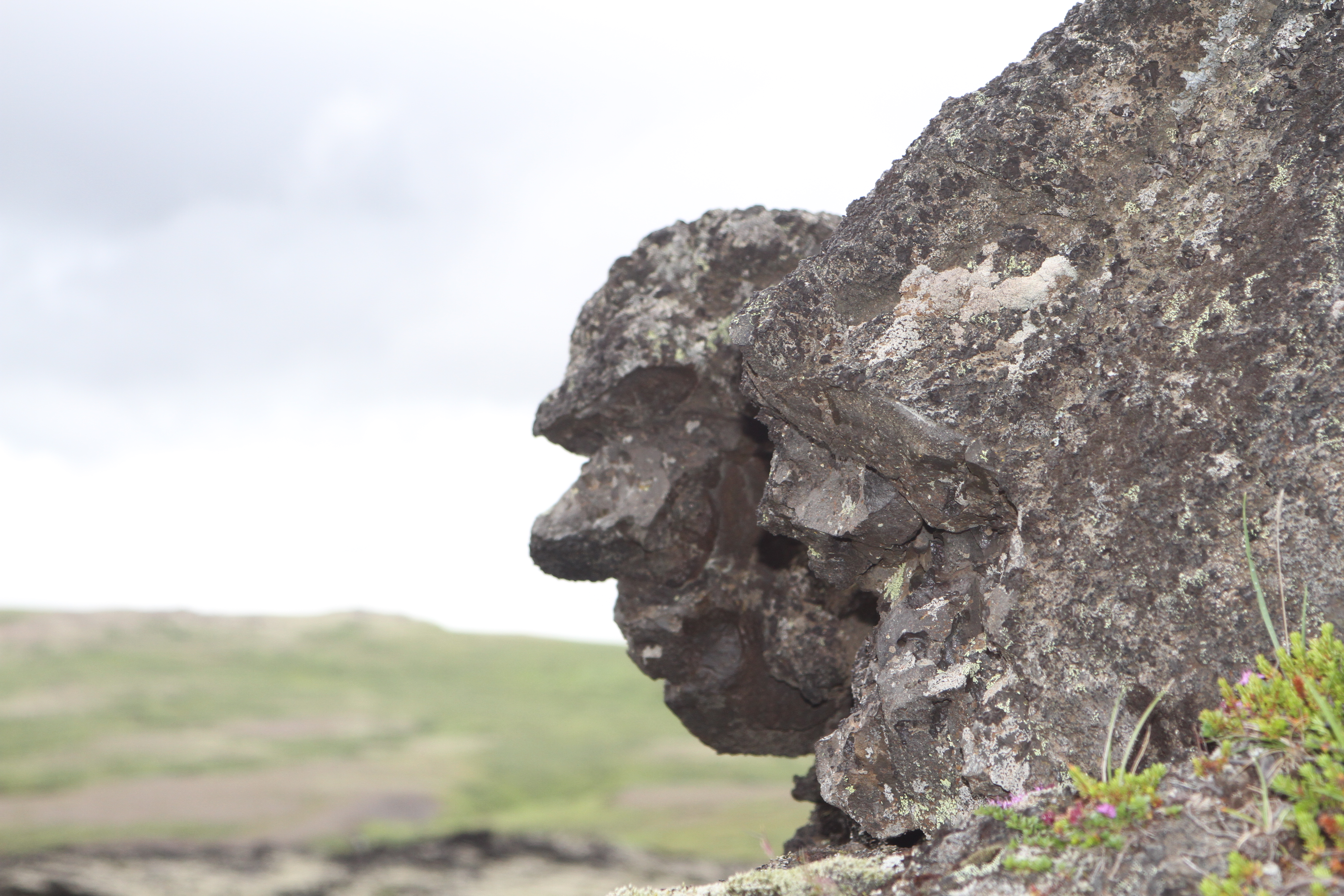 Can't Stay Put™ x @Absolute_Iceland. Part 1
One of the most important components of being an Inspirational Explorer is being able to effectively document my experiences. And it order to do that, I need a photographer other than myself. However, it's also one the most cumbersome things to coordinate and figure out because although I think I put together trips in enough time, some people need way more advance notice then a month or two, if that. (I think I put Iceland together in literally 3 weeks) And then there's the budget issue. The expense of another person traveling with me KILLS my overhead. I love, love my friends but they really don't want to spend their whole time documenting me even as a favor. I don't care what they say. My job is a lot of fun but I definitely get a bit anal when it comes to getting a certain shot. If I have to thug it out and do it myself, I definitely will, while asking strangers for their help along the way. But for some reason, I felt like this trip would be different. I would figure something out.
I couldn't have predicted how perfect everything worked out. Something like destiny. Maybe 2 weeks before I was scheduled to leave for Iceland, I started researching to find someone in Iceland to join forces and collaborate with. It was pretty ambitious of me to think I could pull this off in such little time. But, what I must say is, when you've been putting in work, God will make a way and typically it'll be better than every thing you could have thought of.
I reached out to Arní of @Absolute_Iceland. Pitched my idea and game plan. To my surprise, I was well received and he agreed to collaborate. We started planning the details of our project immediately. I was still a bit skeptical because you just never know how things will play out. Not until I was actually sitting down for Coffee with ArnÍ and his wife at Eymunson in Iceland did it hit me that I was discussing my first international collaboration for Can't Stay Put™. I'm sorry I have to take a minute to describe the feeling. I've always taken what I do seriously but I've always felt like people thought I was just looking to have fun with no merit or strategy behind it. But at that very moment it hit me, like really hit me that this is what I do. At a coffee shop in Iceland I thought to myself, "This is MY WORK and MY PURPOSE!"  No greater feeling in the world than to be respected for what you do especially from people who have never met you. Talk about letting your work speak for itself. I remember my Dad saying, "Lauren, you've done some pretty amazing stuff. Don't forget that. You are deserving."
ArnÍ and his wife hosted me at their home for the whole trip except for the nights we were on the road. Before I get into everything we did and everywhere we went, I must make the disclaimer that we ONLY scratched the surface. There is SO much to see in Iceland. There is absolutely no way you can cover it all in a week. Don't freight, if you don't have weeks to explore you can still take in a lot of the sights in 4-5 days.
On my first night in Iceland, we drove around an area called Krýsuvík. I was literally in awe. I felt like I was in Lord of the Rings or Harry Potter. Like is this place can't be real!



We weren't scheduled to leave for our road trip until Thursday, so I had Tuesday and Wednesday to explore places close to Reykjavik. (The biggest city in Iceland) There isn't much public transportation outside of Reykjavik, but I was able to find a mountain to hike that was assessable by bus. The bus is a bit expensive, $3 per ride. I road the bus to Mount Esja, about 40 min ride from the city. (Check out my "What's the 411?" Iceland post for more cost info)
The hike was definitely that, a hike! I started off in winter gear. (I can be a bit over the top because I've grown accustomed to the weather in California. It really wasn't that cold. It was similar to fall weather but with the uncertainty of island weather. The wind can be pretty harsh too.) After the first 30 minutes of hiking, I stripped down to my long sleeve shirt and one pair of leggings. I was literally sweating. After 45 minutes hiking higher, I was back in my coat and scarf bundled up. Iceland's weather is just funny like that. It's definitely better to have actual outerwear gear built for outdoor excursions. Don't let me catch you hiking in a pea coat!


On Wednesday, I actually PAID for a tour. I typically don't do tours, especially generic tours. I just feel like they are an expensive and structured way to experience a country. But, because I was trying to cover as much ground as possible, it was smart to take a tour of the Golden Circle in order to see more on the road trip. The tour I chose takes you around the Golden Circle to see three of Iceland's highlights, Gullfoss waterfall, Geysir geothermal area and Thingvellir National Park, before heading to Fontana's natural steam baths.

Gullfoss waterfall is absolutely amazing! (Side note: I will probably describe everything as amazing because everything was amazing. No lie.)

There is man made beauty and then God made beauty. We can't compete!

The Geysir geothermal area was pretty cool. (I'm going to dedicate a post to the science of Iceland. No need to get all nerdy here.)
The tour ended with a dip in Fontana's natural steam baths. Despite the awesomeness of Gulfoss waterfall, my experience at Fontana's was probably the most mind-boggling. Before I changed into my bathing suit, our tour group was shown how to bake bread by using the natural heat from hot springs. They literally dig a hole above a hot spring, place the tightly wrapped pot of bread in the hole and then let the bread "bake" for 24 hours. Crazzzzzy! The bread was actually good.
The other cool thing was taking a dip in the lake and stepping in areas that were scorching hot. (I almost burnt my toes.) The hot water from the hot springs runs into the fresh water of the lake to make for a Jacuzzi like temp in some areas. It was pretty mind blowing to be in ICE-land in a bathing suit and take a dip in a lake that was warm and absolutely scorching in some places.

Overall, the tour was ok. I would recommend renting a car and making the drive yourself. That way you can avoid going to all the sights at peak times.
Thursday was the start of my very own fairytale. We left out from Reykjavik around 9:30, hit the grocery store, stocked up on sandwich meat and snacks and hit the road.

My first experience with Icelandic horses. Not sure what I expected, but I definitely didn't think they would be so receptive to people.
The first destination of the day was Víðgelmir cave. Arní arranged a special tour for us. (Didn't hurt that he use to give the tours from age 12-17) His family runs the tours of Víðgelmir cave.
I don't really know what I was thinking when I found out we were taking a tour of a cave. It didn't register until I put on my helmet that I would be GOING underground into a cave! I am VERY much claustrophobic and it just so happens that one of my biggest fears is being trapped in cave. In my mind I always thought an earthquake would happen and rocks would come tumbling down and we would be caved in or I would slip and fall and my leg would get caught in a crevice and the only way to free me would be to cut my leg off or a bat would bite my neck and the venom would be too powerful to fight. I know, bizarre! But my fear nonetheless.
I didn't tell anyone because I feel like that just makes it worse. Having people constantly checking on you. Sometimes I think it's better to overcome your fears in private. Have your own calming mechanisms and prayers to yourself.
I survived! I still can't believe I did it. I'm not for sure if I would do it again. Come to find out there was time when Arní gave a tour and rocks did start to tumble. Nope. Naw. Not. At. All. Had I heard this story beforehand, I DEFINITELY wouldn't have gone. Well, unless someone tried to punk me. I really have an issue with being punked. Quickest way to get me to do something is to say I won't! (The video footage is coming soon)
I came face to face with the lava man. Mother Nature is quite the artist.
We made our way to Hraunfossar and Barnafoss falls. Hraunfossar meaning lava falls and Barnafoss falls meaning children's falls.
You typically find Hraunfossar on the cover of post cards from Iceland. The water is dirty due to the glaciers melting in the summer time and tracking dirt along the way. During the winter and spring, it's actually clear. Almost an aqua color.


We ended the day at Páll Guðmundsson's art gallery. Páll is a sculptor and a musician. He's pretty world renowned. Just google him! He also happens to be Arní's cousin.
He made the instrument he's playing as well as all the other instruments in the background. He painted that picture too!
He also carves faces on distinct stones around Húsafell. He's sculpted the faces Johann Sebastian Bach and Björk, who is also Icelandic if you didn't already know. 
As an artist, could you imagine your studio and gallery being tucked away in the grassy lands of Iceland? Talk about total inspiration!
We stayed at Fljótstunga Farm for the night. The farm is actually Arní's family farm and has been in his family since the 1800's. (Make sure to check out my future post highlighting this farm and their initiative to provide housing for artist during the months of September and October to be inspired by the land and just CREATE!)