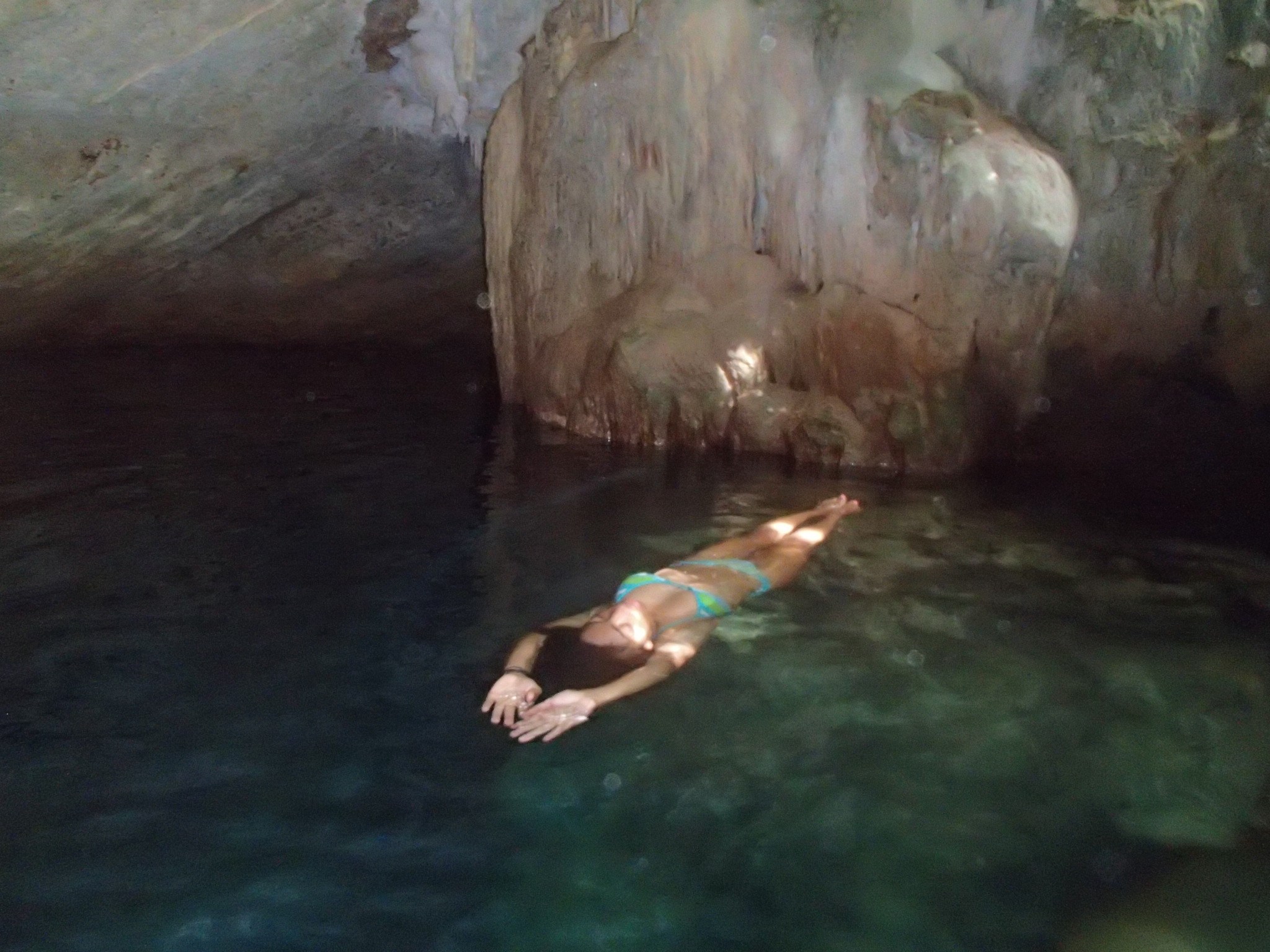 Can't Stay Put™ x On Pink Shores

While in Bermuda, I had the opportunity to explore a few of Bermuda's treasures with Tamara of On Pink Shores. Tamara is an event coordinator for the City of Hamilton as well as a fashion and travel blogger. I reached out to her a few weeks before my trip to see how we could collaborate. After all, we both have a love for travel and exploration. We settled on an adventure day. As you all know, I'm always game for a new adventure. When I found out we were going cave diving, I was a little apprehensive. If you recall my post on my under ground cave experience in Iceland then you know how I feel about caves. But like then, I refused to get punked.
The caves were located in Tom Moore's Jungle in Hamilton Parish. About a half mile walk into the forest. Not going to lie, once we finally got to the cave and I saw how dark it was, all the courage I seemed to muster up was gone. Water + Darkness= Not a good idea. After 10 minutes of stalling I finally jumped in. Once my eyes got adjusted to the change in light I was fine. The experience was dope. Reason 5423019304 why I love nature!
We headed to cliff jump next. Yes, CLIFF JUMP! I've never been the one to cave into peer pressure but since starting Can't Stay Put™, I realized that it's peer pressure that helps me overcome my fear. Had I gone to the cliff by myself, I DEFINITELY wouldn't have jumped. Hell naw. But I'm never one to be a party pooper. And I actually like being challenged to overcome my fears, which kind of goes hand in hand with making everything into a competition to get me to do it. After 25 minutes of stalling, having 2 people "show" me how its done, I finally jumped in. Even though I had done it once, I was JUST as scared to do it again, which makes absolutely no sense to me.
We hit the beach next for a little frolicking then headed to Dockyard for some speed golfing to end the day. Because we changed the rules on the LAST hole, I went from 1st place to last place. So drinks were on me.
I had so much fun! And crossed two more things off my bucket list. Woot Woot!